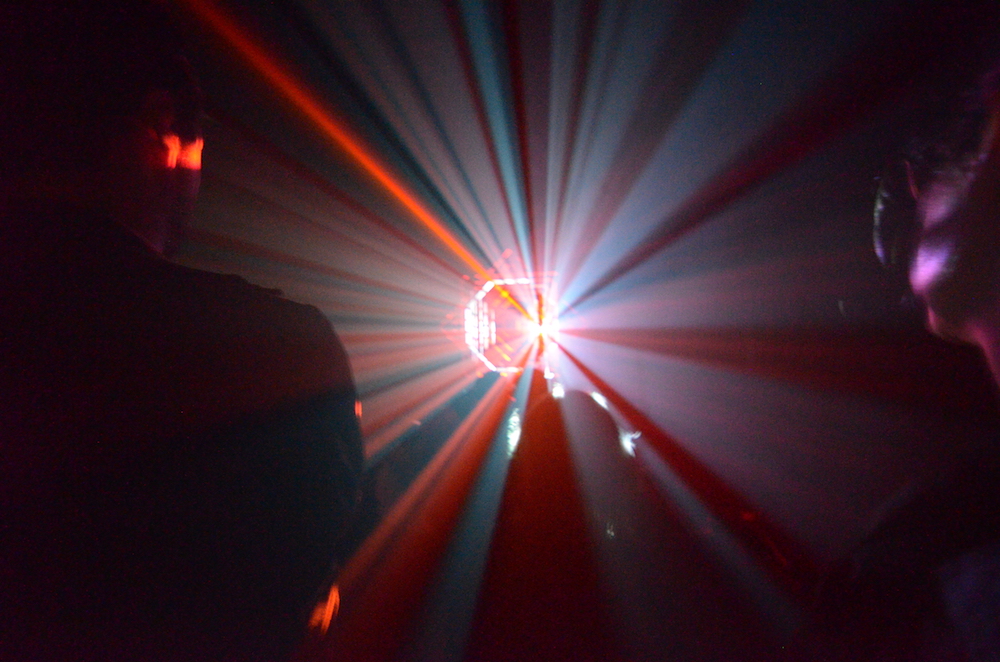 We speak to EARS on Mumbai speaker Ashvin Mani Sharma, techno DJ, producer and composer under the moniker Calm Chor, co-founder of Soupherb Records, and the erstwhile Jalebee Cartel with friend and artist, Ash Roy.
Interview by Anisha Tiwary
+++
Ashvin, what made you want to start your own label?
Well, actually it's a lot of work and dedication that goes into it and I was not ready for this. My partner Ash Roy convinced me and was going to do it anyway so then I jumped in. Since then it has been one of the joys of my life. Finding amazing tracks and artists and being able to give them a platform worthy of their talent not just in India but worldwide is very satisfying.
What do you think of the underground electronic music landscape that exists in India right now? How does Soupherb Records plan to impact it?
We have been part of this landscape as DJ's and artists for close to 20 years where we have worn different hats to do different things. This landscape has been crafted in part by us anyway and the label was our last addition to the scene. The underground is always thriving everywhere… there are such amazing young artists in India that it's mind boggling. The governments' regressive policies on entertainment and nightlife are directly impacting the livelihood of the venues and that in turn gets handed down to the artists. The underground scene is vibrant in terms of music and creativity. It needs more outlets for it and we are showcasing music from the subcontinent to the rest of the world through our label.
From co-founding Soupherb and previously Jalebee Cartel, and live electronica project Bit of Both – Ash Roy and you have a strong collaborative history. How has it been working with him, as a friend, and an artist?
Been the best experience of my life! Knowing that you can totally depend on someone personally and professionally is a God given gift.
You've toured extensively in Germany, apart from other parts of the world, including performing at the Burning Man. Where is it that you've found some of the most interesting, newer music? And audience?
For me, Berlin is the underground electronic music capital of the world. It is here that I find inspiration year after year, where artists are constantly pushing the boundaries of performance and art with their music. Definitely the best audience as well!
How would you compare the Indian dance music scene to the scene abroad – how is it different, where is it now, and what do you think is next?
Currently we have a scene that is comparable musically to anywhere in the world. It's just that the government has not supported the industry by standardizing licenses and laws for venues or zoning. Until this happens the scene cannot progress.
Lastly, what are you looking forward to at EARS on Mumbai 2017
I'm really looking forward to a smaller and cosier conference where one is not lost in a sea of people and we can really connect with the delegates. Also looking for inspiration from the performance arts will be fun.