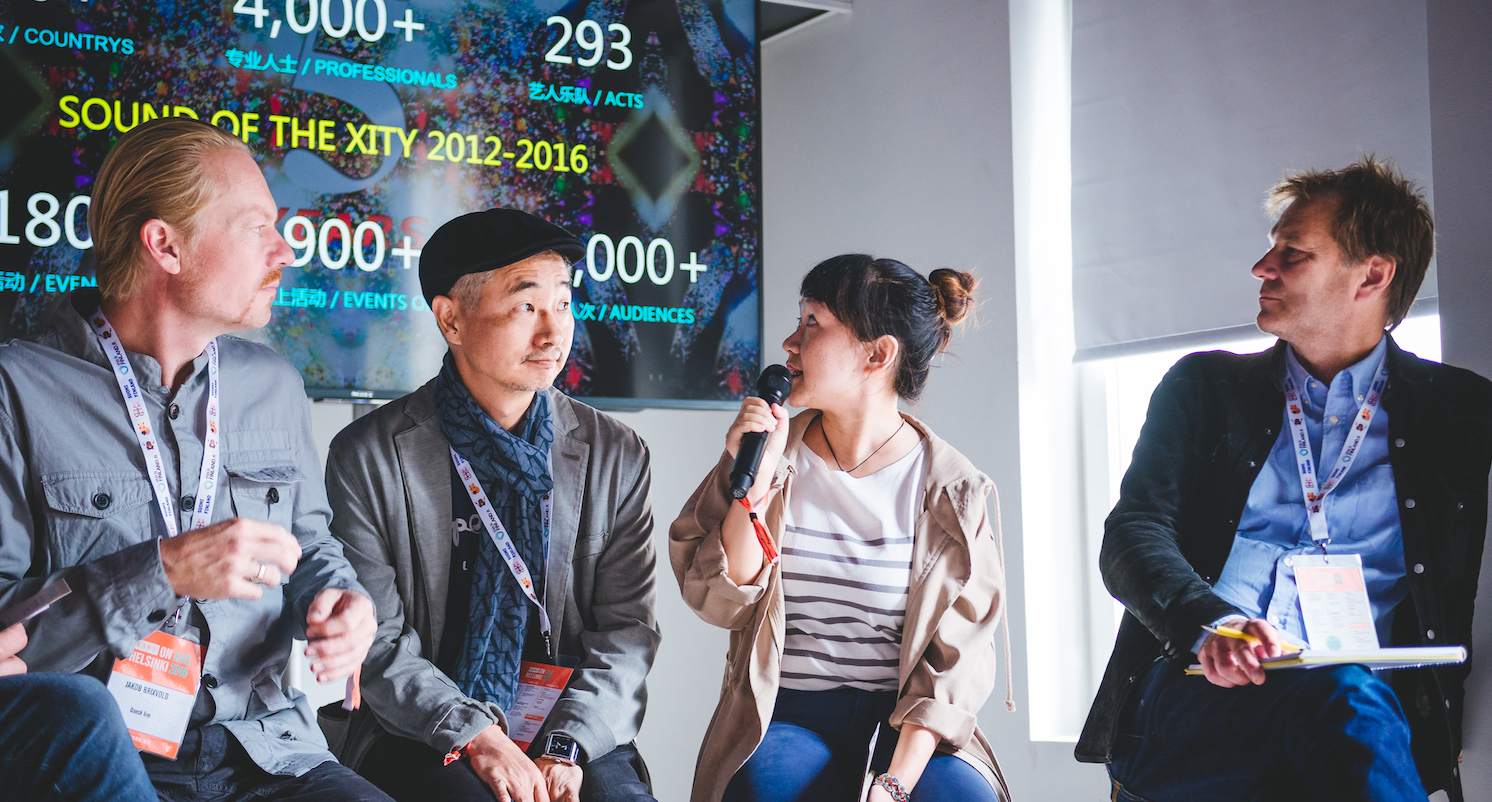 The cherry on top of the Music Panels, Encounter Sessions and Masterclass of the Music Track at EARS on Mumbai 2017 is not round and red, but wavy and free-form – namely, the Showcases on electronic music, jazz and modular synth on the 6th, 7th and 8th of December!
JOIN EARS ON MUMBAI 2017 TO MEET THESE SPEAKERS ON EVENTS, MANAGEMENT, DISTRIBUTION, AND MORE:
Emmanuelle de Decker, Founder, GATECRASH
Sohail Arora, Founder, Director, KRUNK
Acho Ji, Business Development Manager, S.T.D.
Ren Yuqing, Founder, CEO, JZ Music
Benji Rogers, CEO, Co-Founder, dotBlockChain Media
Atul Churamani, Managing Director, Turnkey Music & Publishing
Sasu Paakkunainen, Co-Founder, Content Director, Slush Music
Ashvin Mani Sharma, DJ, Producer, Composer
Kai Amberla, Executive Director, Finland Festivals
Tej Brar, Founder, Director, Third Culture Entertainment
Justin Sweeting, Co-Founder, Music Director, Magnetic Asia
Danny Keir, Director, Business Development, Sound Diplomacy
John Stratton, Founder, CEO, FutureONE
Laiq Qureshi, Founder, Urban Beat Project
Indra Ameng, Program Coordinator, ruanggrupa, Festival Director, RRREC Fest
Rafael Pereira, Founder, Cadre Project Support Solutions
Juha Ruusunen, Senior Manager, Business Development, Sony Music Entertainment Finland
Christian Schwanz, Producer, DJ
Alex Grigg, Executive Director for Music, BC Industry Association
Ankita Roy, Artist Manager, The Bartender
V.G. Jairam, Co-Founder, Fountainhead MKTG & Oranjuice Ent.
Josh Carr Hilton, CEO, The District
Tarun Nayar, Musician, Co-Founder, Delhi 2 Dublin
Anu Anna George, Artist Manager, Mixtape
…and more! To stay up to date on all program info and announcements, order our newsletter here.
Want to join us? Register here.