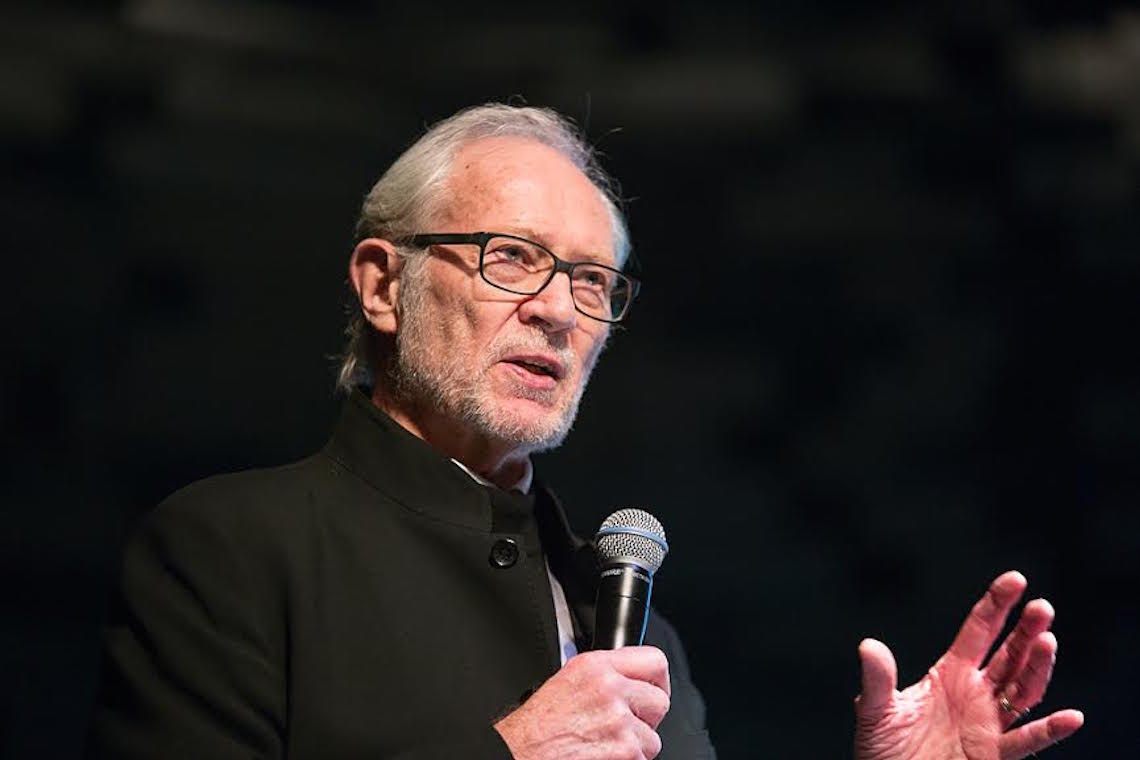 When entering to Helsinki by airways it's inevitable to pass through one of the most famous creations of architect Pekka Salminen. He is the President and the founder of PES-Architects and has worked as the Head of International Relations of the company for the past 10 years. In addition to the Helsinki-Vantaa International Airport, his resume consists of buildings such as Wuxi Grand Theatre and Strait Culture and Art Centre in Fuzhou China.
PES-Architects has an office in Helsinki and in Shanghai. Why China?
11 years ago, I travelled to China in the search of natural granite stones for Helsinki-Vantaa International Airport. That's how our story with China started. We have had offices also in Germany and in Croatia, China seemed like the next natural step for us. For architects, China is a wonderland: there are the biggest and the most important challenges to accomplish and international competitions to attend to. China is a country where wonderful things can happen, but not easily. You need to be willing to work persistently and really hard, most importantly, to be there  as much as possible.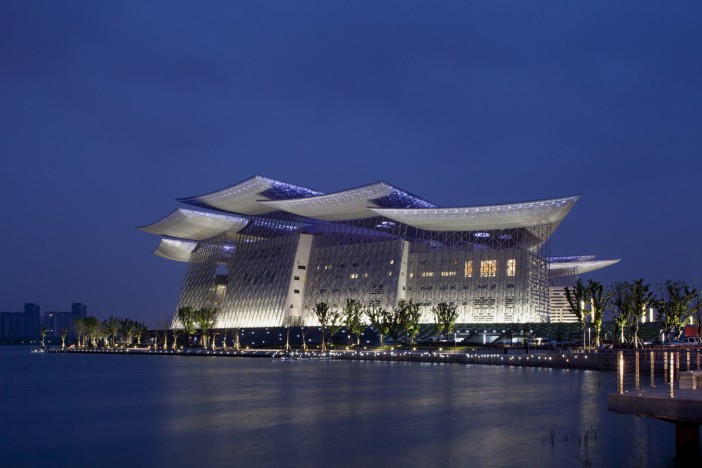 What kind of challenges did you face when opening your business in China?
Actually opening a sister company in China solved many of our previous challenges. The Chinese office helped us a lot with locality: for example there are some architecture competitions that you can attend only as a Chinese company and having a Chinese architect breaks down those language barriers. Of course, we thought long about taking such a big step forward but as things turned out really good, I have no regrets.
Which of your China-based projects are most important to you?
The Wuxi Grand Theatre located on a man-made peninsula of Wu-Li Lake, south of Wuxi centre city. The cultural complex contains a wide variety of functions, but most noticeably it houses the 1680 seat Grand Theatre for classical and Chinese opera, ballet, and symphony orchestral music. Another important building is Strait Culture and Art Center, I call it as the "cultural shopping mall", in Fuzhou. The buildings resemble the petals of a jasmine blossom, the city flower of Fuzhou. It's a place for all kinds of cultural activities from a multifunctional theater to an art exhibition building. The third building I would like to mention is The Icon Yunduan tower designed by my partner Tuomas Silvennoinen and located in a new high-tech district on the outskirts of Chengdu City. The design concept was to create an icon with a basic recognisable form. The 192m high, building with 47 floors resembles a "bamboo mountain".
How is Finnish architecture appreciated in China?
Scandinavian architecture is highly valued in China. Especially Finnish architects are known for being trustworthy and innovative among local professionals. Smart and user friendly solutions in building are typical characteristics for Finnish architecture. In China, you can see that some values are upside down to our way of doing things: The Chinese buyer asks first about the looks of a building, then the price and finally the functionality.
Pictures: Wuxi Grand Theater and Strait Culture and Art Centre Fuzhou by Jussi Tiainen