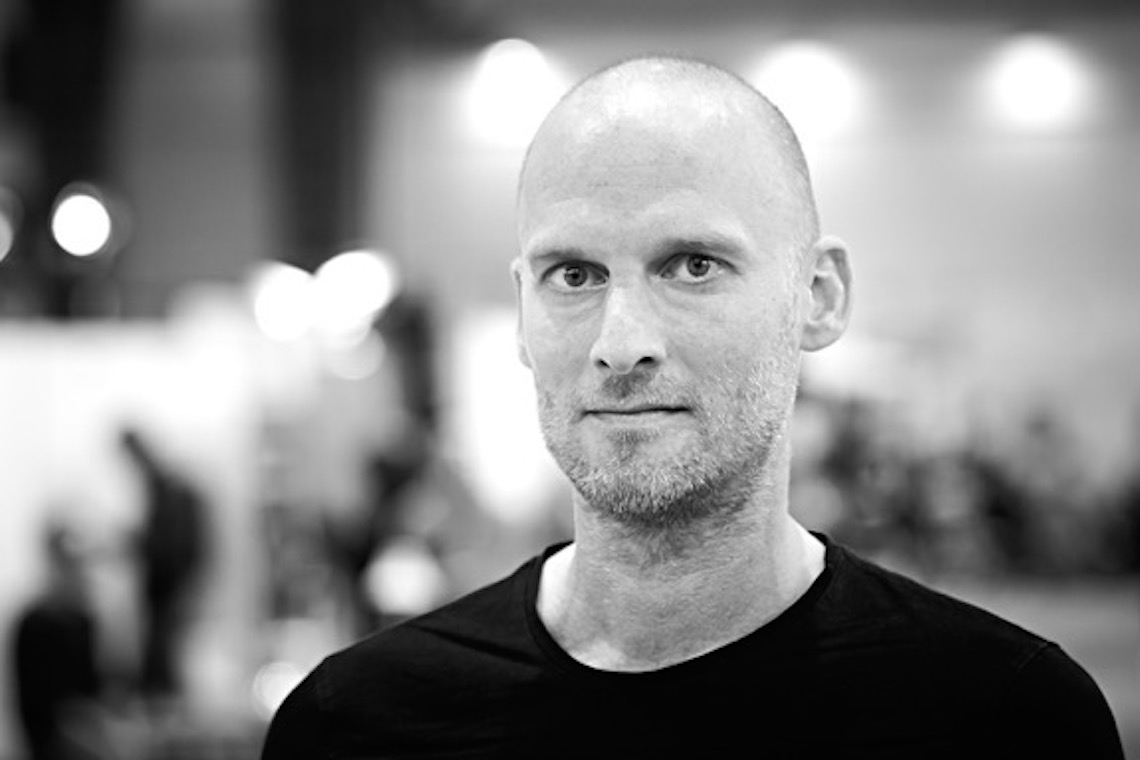 Joerg Suermann is Executive Creative Director of FOUNDRY Berlin, branding and marketing agency or inspiring business as he prefers to put it. This man is also the father of DMY International Design Festival, but decided last year that the child had grown enough to make it in the world without him. Facing new projects and challenges, Joerg Suermann feels happy, as did we at EARS when he found the time to talk about his Asia experiences with us.
You are the founder of DMY International Design Festival in Berlin. How did that all start?
It's funny, actually in 2003 I had this idea of promoting myself as a designer, not building a global designer platform. The plan was to find clients and working opportunities in Berlin by throwing open studio parties to my friends, other designers and creative industry influencers. In 10 years it grew into something else. And I'm happy it did. Last year I made the decision to leave DMY as I felt the child was big enough. I was the father who was always concerned about my baby and brand needs changes. DMY is all about young designers and young audience, which I felt wasn't me anymore. I always want to build something new and by leaving DMY behind I felt open for new possibilities again.
What are you working on with FOUNDRY Berlin at the moment?
These past weeks, I have been working with a new bike brand from China starting their business in Europe. Asian like European brands, many Chinese companies make their first steps in Europe and then go back in Asia to triumph. After establishing their brand in Europe they can make more sales in Asia.
What kind of projects have you realized in Asia?
We have done a lot of projects in Asia since 2006; 5 to 10 exhibitions every year from Tokyo to Singapore mostly promoting German designers. The reception has always been quite good; the people in Asia are open for design and inspiration, but it's very difficult to sell the products. The understanding for design costing money is not yet in the same level as it is in Europe. But Asia is changing; nowadays people have more money and they are starting to invest in fashion, art and design.
What would be your 3 tips for creative company establishing business in Asia?
1. Start first in some other market than in Asia, like in Europe or US. If your product is already in the market, the Asian factors are not so fast to copy it. Get the pictures and descriptions out making your product unavailable for stealing.
2. Find local partners!
3. Find legal support. Asian business mentality is really hard to understand without legal guidance. A good Asian company won't ever pay 100 % of the price asked. If you know this, it's not a problem. I always charge 120 % price from Asian buyers. That way, when in the negotiation price will get to 80 % I won't lose money. I also make the business partner feel good and respected.
In your view, how do European and Asian design interact?
German design is very basic and functional. Asian design is more playful and focused on details. Also the mentality is very different: in Europe we live in a culture where we learn to ask and criticize finding new ways of design and innovation that way. In Asia it's not like that. The way to create is by copying honouring the master by doing that. European industry doesn't approve this copy culture. It's totally another way of designing, which is important to know and understand. We need to think that they like and respect design so much that they want to make it even better.
What's the most interesting Asian country for creative industries at the moment?
China! Chinese market is so huge and they need so many things, it's a paradise for designers. China has money and factors which makes it a strong place for creative industries. The Chinese government just launched a major project for the next 5 years including a lot of investments in the creative industries. They are in the position where they can buy all the knowledge they want for creative innovations.
How you see the development of Europe-Asia collaborations in the creative field?
Asians buy knowledge more and more from Europeans using it in educating their own people. It is very hard for Western people to blend into Asian culture, there is always going to be a certain distance. This is a problem if we don't know how to cooperate with Asia the right way. One third of world's population lives in Asia so it is important to think what we want out of these collaborations. How can we continue staying in our position and where we want to go. If it's the right direction, Asia will follow.
What inspires you at the moment?
I think there's a lot of potential in social design developing new models, strategies and products that can play a decisive role in the development and transformation of society. We have more and more people in the world so it's essential to save resources and not necessarily buy everything new. That is what Asia needs also.
What would you like everyone to know about Asia?
You have to know that people are very respectful in a formal way. They have amazing food. They can not say no: they say yes, but you have to know what it means. If someone says to you "yes yes it's coming" don't wait for it, go for it.
EARS – Europe-Asia Roundtable Sessions is a platform focusing on creative industry collaboration between Europe and Asia. The next EARS event will be held in Helsinki, August 27-30, showcasing the latest trends from Asia in the fields of design, music, performing arts, literature, marketing and media.