Please come to Helsinki with an appetite, as there is plenty to taste and experience!
Konepajan Bruno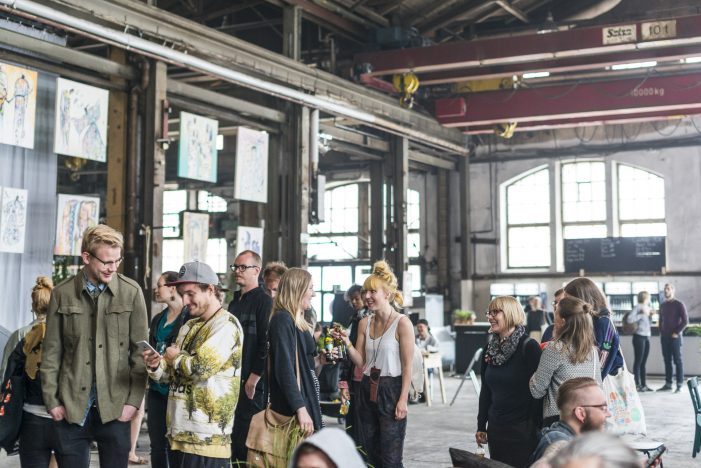 Konepajan Bruno is the hottest creative space this summer. Concert venue, creative space, clubs, street food, flea markets and carefully selected second hand goods all gathered in one address. And super cool surroundings, too, in the old railway engine workshop built in the turn of the 19th century. Food trucks serving the freshest plates of yummy stuff park on the premises from Friday to Sunday – Bruno is a haven of summer during the weekends only.
Konepajan Bruno
Aleksis Kiven Katu 17 A
Hernesaaren ranta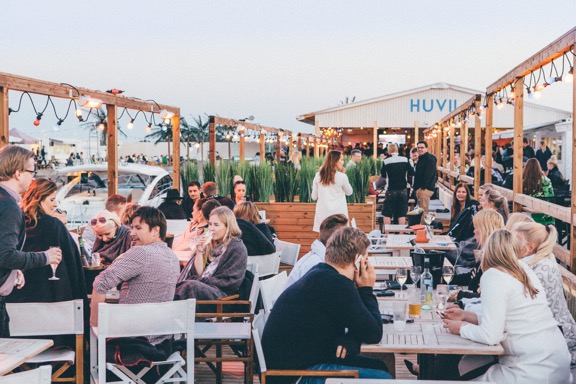 If you're the one who wants it all, have a look at Hernesaaren ranta. A complete party center just by the beach in Southern Helsinki gives you options after options. If it's a classy wine bar with tapas you're after, you're just as perfectly catered for as if you are, if you're all for Italian-style plate pizza, Thai food or traditional servings of reindeer or fried vendace. Oh, and all of this comes with palm trees and a view to the sea.
Hernesaaren ranta
Hernesaaren ranta 6
Teurastamo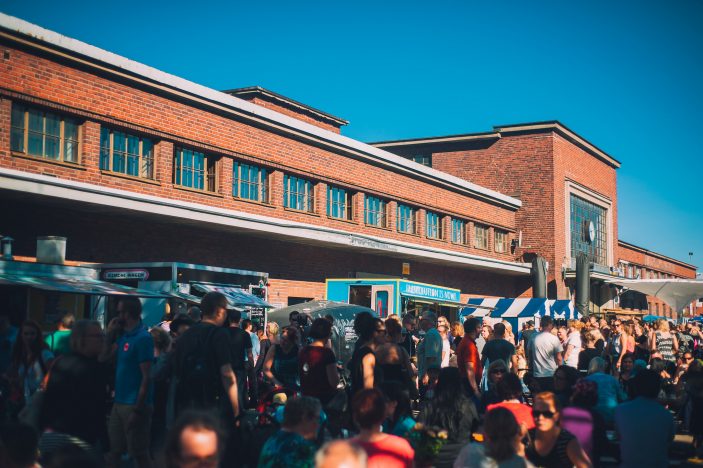 Teurastamo is Butchery in English, and this is as blunt as it gets. A center for urban culture and of course, a variety of good food, has formed around the grounds of the Helsinki Wholesale Market, and offers events from garden markets to music festivals and flea markets to street food festivals and much more. Food is in the center of everything that happens here, and you can also make it yourself using the public grill. Or maybe just try the gorgeous pizzas being baked in the Kellohalli pizza oven shipped straight from Napoli, or the no-fuss treats from traditional-style Palema kitchen, or maybe some tender veggie burgers from B-smokery… Who's hungry yet?!
Photo credits: Eetu Ahanen / Niklas Nabb / Pyry Antero Photography / Eetu Ahanen