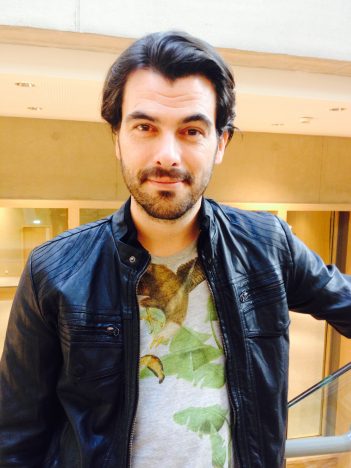 Yohann Floch, Independent Culture Consultant
EARS on Helsinki speaker Yohann Floch is a freelance consultant for arts organisations, also taking part in the activities of several projects such as CASA Circuits (a mobility programme to help professionals to work and cooperate transnationally) and Circus Incubator (an professional development programme for emerging artists and arts presenters implemented in Europea, North & South America). Yohann Floch regularly leads workshops and seminars on cultural policy, international networking, capacity building and strategic management. Working internationally, he delivers lectures in universities or talks in professional meetings.
Yohann Floch leads FACE-Fresh Arts Coalition Europe, an international network gathering 45 arts organisations from 22 countries that facilitates international partnerships and promotes contemporary cross-disciplinary art forms. It covers category-defying practices such as live art, physical and visual theatre, contemporary circus, site-specific arts, immersive and participatory projects. He regularly provides artistic advice to venues and festivals active in the contemporary circus field.
Finally, Yohann is also an expert at the Fondation de France for the programme Déclics Jeunes providing individual grants to support young entrepreneurs realizing a personal project, as a first step to enter a professional career. He is Board Member of On the Move, international network providing information on cultural mobility.