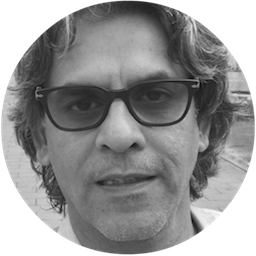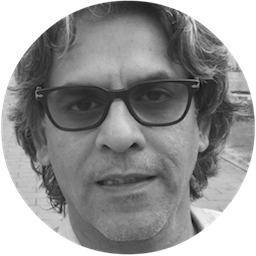 Sanjay Bhutiani, Filmmaker
Mukti Bhawan – Hotel Salvation written & directed by EARS on Mumbai speaker Shubhashish Bhutiani, is the first independent feature film produced by Red Carpet which had its World Premiere at the 73rd Venice International Film Festival 2016. The Film was honoured with the Prestigious UNESCO Gandhi Medal and XXIIIrd PRIX "ENRICO FULCHIGNONI" 2016 Award. It has won 10 National and International awards across the globe and the most awarded film from India in the current year.
The film has played at over 40 major International festivals around the globe and had its Theatrical release in India on 7th April to rave critic reviews and audience appreciation. Hotel Salvation is scheduled for Theatrical Release worldwide in over 30 countries starting May 2017.
Sanjay has also produced Kush, one of the most celebrated and awarded Short Films winning over 30 International Awards, including the Orizonti for Best Short at Venice Film Festival 2013, it was also Shortlisted for an Oscar by The Academy in 2014 and won the Indian National Award by the President of India in the same year.
An Advertising and Film Professional with over 20 years experience in brand building for reputed Indian and Multinational clients, Sanjay moved into the Film Business in 2006 as CEO, BR Films.
One of the oldest and reputed film makers in the India wanted to leapfrog with more movie productions as against an average of one movie every three years since its inception five decades ago.
In 2006 BR Films appointed Sanjay as the Chief Executive Officer to take the company to the "next level." During the following 3 years Sanjay spearheaded the movie, television, post-production and the animation business of the BR group. He re-structured the organization and hired new talent across various business streams, enabling it to manage multiple film and television productions by creating separate business units.
Sanjay encouraged more challenging objectives to the team at BR and managed to produce 7 feature films and 4 daily soaps in just 36 months by bringing in talent from within the industry and Internationally. For instance, BR Films co-produced two feature films with the Academy Award nominee, Deepa Mehta as well as distribution of her much acclaimed feature, 'Water' in India.
He was also able to leverage the old library of films and television content like 'Mahabharata' lying under utilised for years. The Business for the group more than quadrupled in a short span of 3 years.