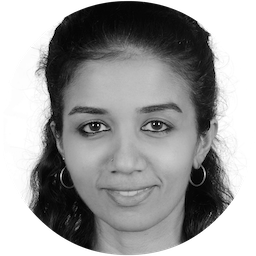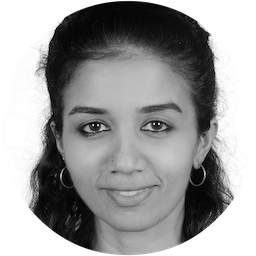 Preethi Athreya, Dancer, Choreographer
A Chennai-based contemporary dancer, EARS on Mumbai speaker Preethi Athreya trained in Bharatanatyam and later went on to do a postgraduate degree in Dance Studies (Laban Centre, London, 2001). Working within the Indian contemporary dance scene as a performer, choreographer and facilitator, Preethi's approach is marked by a constant dialogue with form and possibilities of reframing content.
Preethi is one of the co-founders of Basement 21, a practice-based performance collective in Chennai. She is the first recipient of the Ustad Bismillah Khan award for contemporary dance from the Indian Ministry of Culture in 2014. She has also been a recipient of the APPEX (Asia Pacific Performance Exchange) residency in 2010, Bali, Indonesia and the Charles Wallace India Scholarship in 2000, London, UK.
Her creations are Kamakshi (2003) Inhabit (2006), Porcelain (2007) Pillar to Post (2007), Sweet Sorrow (2010), Light Doesn't Have Arms To carry Us (2013), Anki Bunki Kata (2013), Across, Not Over (2014), Conditions of Carriage (2015). Co-produced by the India Foundation for the Arts (Bangalore, India), Prakriti Foundation (Chennai, India) and the Alliance Francaise of Madras, Preethi's works have been invited to leading festivals in India such as Attakkalari, IGNITE and the National School of Drama, as well as internationally at Szene Salzburg, Impulstanz – Vienna International Festival, Jogjakarta International Street Art Festival, Singapore International Festival of Arts.
Preethi's review of Belgian choreographer, Michel Laub's work, Total Masala Slammer was published in the Dance Research Journal, New York, in 2004.