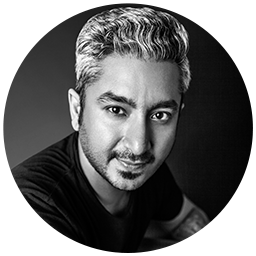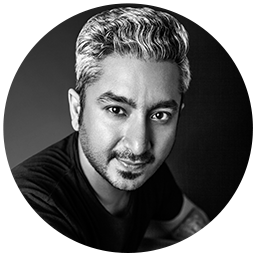 Ash Roy, Label head, Co-Founder, Soupherb Records, Producer, DJ
EARS on Mumbai speaker Ash Roy's illustrious seventeen year career has seen him perform around the world, including Germany, Spain, Hungary, India, Sweden, Netherlands, Canada, Malaysia, Singapore, Dubai, Denmark, Nepal, Sri Lanka, Bahrain and more!
In 2004 Ash and his friends founded the fantastic electronica band Jalebee Cartel, which gained massive popularity globally. Jalebee Cartel was India's answer to raw, real underground dance music. Since its inception, Ash provided all vocal and percussive elements for their memorable live performances.
2013 saw Ash launch his own dance music record label – SoupHerb Records. Soupherb records  is an imprint of him and Ashvin Mani Sharma, co-founders of Jalebee Cartel. The aim of the label is to provide a platform for forward thinking and experimental music producers in the genres of Techno, Minimal, House and all the sub genres that go with it.
As an individual producer and a DJ, Ash's style moves through genres that range from minimal to tech-house to techno.  Other than homegrown label Soupherb, Ash Roy's music has been released on various other prestigious labels such as Trapez Ltd., Monique Musique, Tulipa recordings, Creepy Fingers, Patent Skillz, Sensum Digital, Tialoc records, Shinocs music, Buena Onda and homegrown Soupherb records among others.
In the year 2014, Ash Roy also won two prestigious awards – MyFav India's 'Best Techno DJ' for the year 2014, as well as VH1 Sound Nation's 'Best Electronic DJ'. These coveted awards along with his acclaimed release on Trapez Ltd. were the highlights of Ash's career in 2014. 2014 also saw him visit the USA, where he got an opportunity to perform at the magnificent Burning Man festival. 2015 saw him bag an award at the MyFav polls again , this time 'Producer of the year', and the same awards again in 2016.
Ash moves base to Europe every summer to have a foot on both sides of the globe with his gigs – an annual appearance at the Fusion Festival in Germany, for instance. Ash has shared headliner space with the likes of The Chemical Brothers, Prodigy, Modeselektor and Carl Cox, played with the likes of Richie Hawtin, Sasha, Cari Lekebusch, Fergie, Nic Fanciulli, Ambivalent and Kasey. Articles on him have appeared on publications such as Rolling Stone, Euphoric mag, Pulse Radio and more.
2017 seems to be the most promising year so far in Ash Roy's close to 2-decade long career. With his growing popularity in Europe, Ash Roy will now base 6 months in techno-mecca Berlin, and the remaining 6 months in India. 2017 will also see him make his debut performance at the massive Awakenings festival in Netherlands and a bunch of promising releases are lined up as well. 2017 also saw him make his debut performance at the massive Awakenings festival in Netherlands and a bunch of promising releases are lined up as well.
More info:
www.facebook.com/ashroyofficial