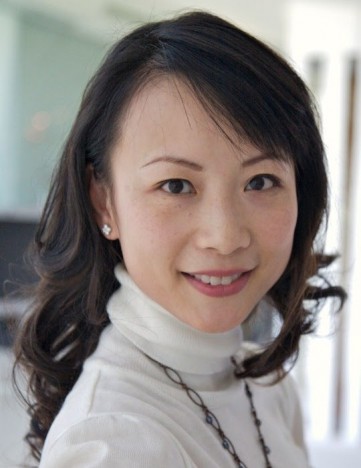 Anna Cy Chan, Head of Artistic Development of West Kowloon Cultural District, Hong Kong
EARS on Helsinki 2015 speaker Anna C Y Chan is a is a practicing administrator, producer, curator and arts educator. She is now the Head of Artistic Development (Dance) of the West Kowloon Cultural District Authority with the key responsibilities to lead the artistic team to formulate respective visions, missions, artistic direction, strategies and the mode of governance for performing arts facilities in the District, as well as monitoring and overseeing audience building, outreach, capacity building and partnership building programs for Dance. She was also the Chairperson of the Hong Kong Dance Alliance from 2006 – 2011 and currently serves as Emeritus Chair; Vice-President (East Asia) of the World Dance Alliance Asia Pacific (WDAAP); Dance Advisor of the Hong Kong Arts Development Council.
A former professional dancer, Anna continues her artistic contribution as producer and has strong interested in supporting innovative work and cross-disciplinary collaboration. She has produced numerous dance productions for the International Arts Carnival, Hong Kong Dance Alliance, Hong Kong Ballet Group, Hong Kong Arts Development Council and Hong Kong Dance Festival. She was the organizer and chair of the executive curatorial team of Hong Kong Dance Festival 2006, World Conference 2009 on Drama and Education in Chinese Communities and International Dance Symposium 2010 for the Hong Kong Dance Festival 2010. At EARS, Anna will be giving insights on the basic missions, activities and strategies of Asia's performing arts venues in Asia – so don't miss this name at EARS on the Helsinki program!
Anna, please tell us about what questions will your speech at EARS on Helsinki 2015 give answers to?
What are the challenges faced by many new culture and arts infrastructure in Asia particularly in addressing the sustainability of content creation and audience development?
What about the question you would like to hear answered at EARS on Helsinki 2015?
How does a new cultural project augment the artistic enterprise, the relationships of audiences and the roles of producers, curators and presenters in Hong Kong?
Here are few things Finland is known of. Pick one you would like to experience in Helsinki:
midnight sun / hand-picked berries / heavy metal / sauna and skinny dipping
Hand-picked berries