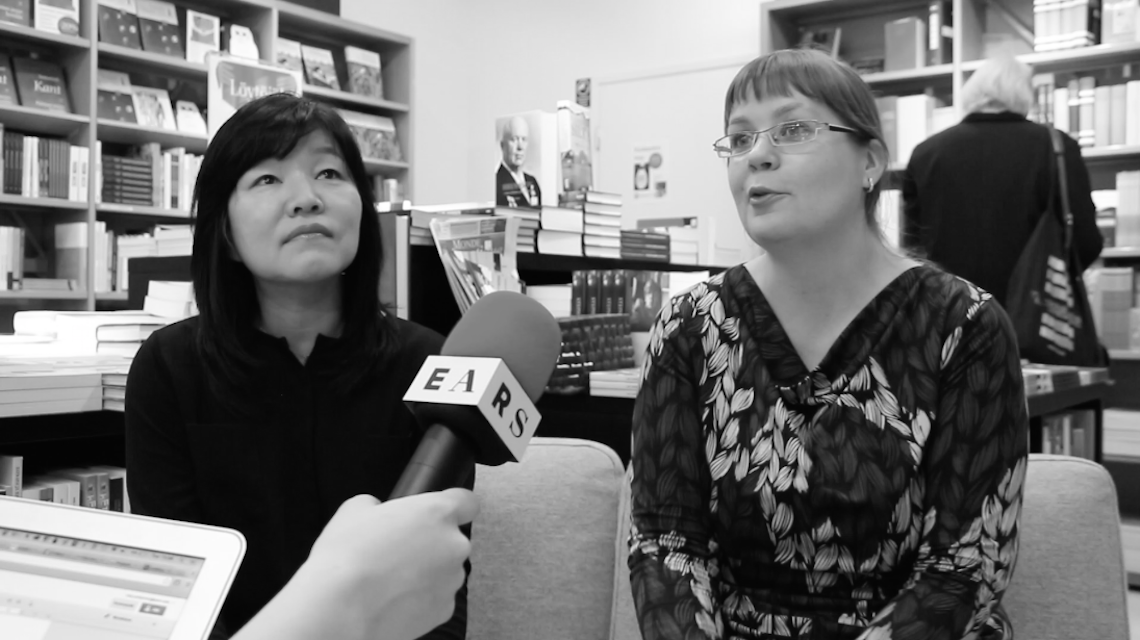 South Korea based TV-celebrity and entrepreneur, Finnish Taru Salminen visited Helsinki and talked to EARS about what it's like to work in the field of media in a totally different culture.  
Taru, how did you end up in South Korea?
 By accident! When I was in High School I had many penpals from South Korea as I wanted to improve my English skills. Through those connections I developed an interest towards the Korean language which I ended up studying for some years at the University of Helsinki. During my studies, I did an university exchange to South Korea and fell in love with the country immediately: incredibly nice people, beautiful mountains, ocean, sun, and delicious food! After returning to Finland I knew I had to find a way to move to South Korea for a longer period of time. And so I did! I ended up in a popular Korean conversational TV-show as one of the panelists and started to get more job offers from different fields of media.
How is your life in Seoul?
My life in Seoul is very hectic! I have many ongoing projects all the time, such as radio shows, TV programs, translation projects, my own restaurant and everything else you could imagine. In general people in Korea are very active: working long hours is normal and as in Finland, the working ethics are good.
What kind of cultural differences have you faced as a Finn in South Korea, especially working in media and the cultural field?
In Korea, working in media there are some topics that are absolute tabus. For example, the language that one uses in television is totally different from everyday life. As Korea used to be ruled by Japan many Korean words come from Japanese origin. Those words are banned in media and substituents are created to very commonly used everyday words. I have also understood that being a TV person in Korea is very different from Finland. In South Korea moral codes are really strict: as a reporter you cannot cause a scandal with your personal life and still appear regularly in media. After scandals such as gambling or divorce, people disappear from TV for 5 to 10 years.
What inspires you at the moment?
Different kinds of opportunities. Between Europe and Asia there are plenty of chances to build new collaborations. For example, at the moment I'm helping a new Finnish startup to establish their place in South Korean markets. In addition, I'm translating books and working on different cultural exchange projects. There are a lot of things to get inspiration from. I'd say I'm living a very interesting phase in my life right now.
Taru Salminen will give a keynote speech at EARS on Helsinki, register now to save your seat!