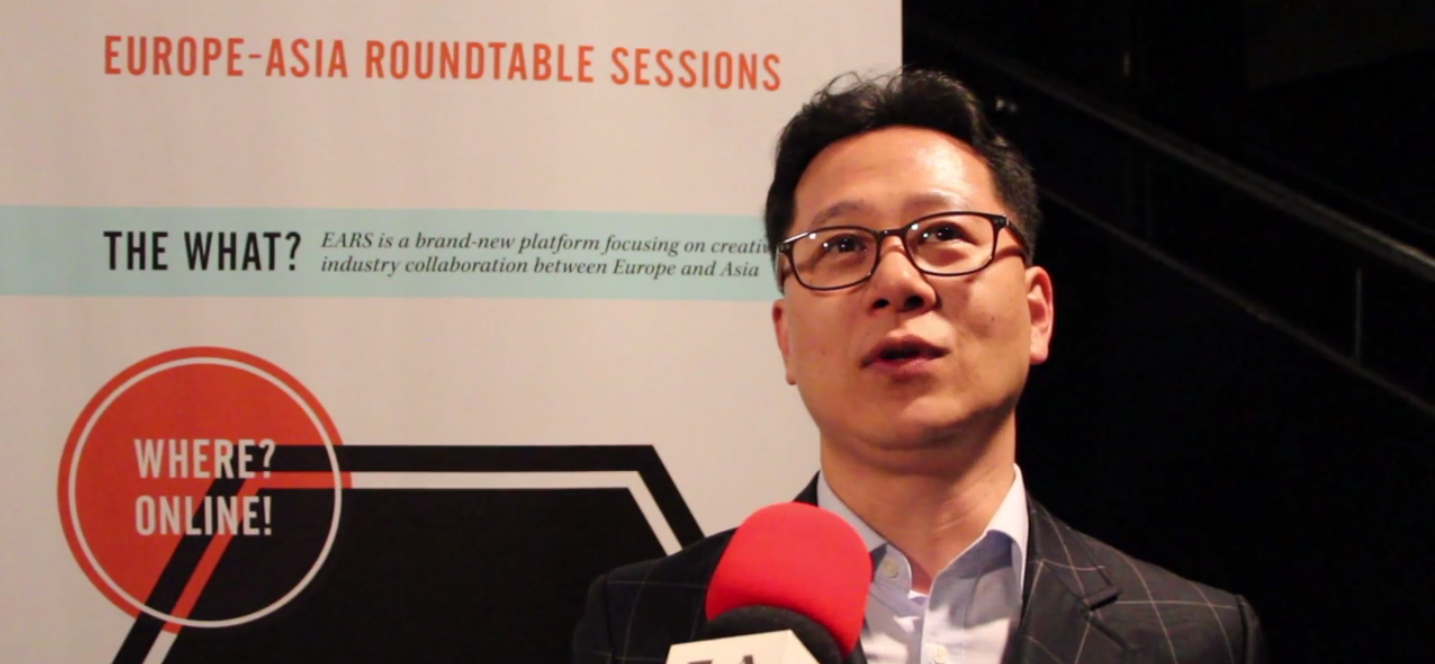 Young Il Park works as the Senior Researcher at the Policy Research Division, Future Strategy Team of Korean government organization for supporting content industries at Korea Creative Content Agency (KOCCA). REad on for Park's insight into the Korean entertainment industry and the Korean government's support for the country's content industries. 
Hey, who are you and what do you do?
My name is Yongil Park. I work at Korean Creative Content Agency. KOCCA is a government agency that works for the Korean content business, helping companies that want to enter foreign markets. It also helps develop content business infrastructure and human resources. I work on analyzing the Korean content business and developing future strategies for the sector.
What are currently the big trends in the Korean entertainment industry?
Korean wave and K-pop are the biggest trends. K-pop is now spreading to Asia, Europe and America.
[quote text="Korean content is most successful in Thailand and Vietnam, but Japan generates the biggest income."]
How does it differ from China & Japan?
The most interesting research that I have conducted deals with Korean wave in countries like China, Japan, Thailand and Vietnam. Interestingly, Korean content was most successful in Thailand and Vietnam, then China and then Japan, but Japan generated the biggest income.
How important is the entertainment industry for the Korean government and how does the government support it?
The Korean government acknowledges its importance and in 2009, the government designated the content business as a future economic engine. They are putting a great deal of effort into promotion in the public sector, as well.
I heard there are academies for pop stars?
Many young people contact entertainment companies with hopes of becoming pop stars. There are many academies that teach the kids the skills they need. There are many audition programs in the media… All of it geared towards finding the next kid with the biggest talent. The most professional training comes from professional business companies such as JYP, SM or YG
How does the system of localizing music and artists for different markets work?
It's called unit activity. A group works in several units, depending on the needs of a particular area. Celebrities work in areas where their popularity is greatest: TV, movies or music…
[quote text="K-pop songs are written and produced in co-operation with professionals from around the world"]
Why do you think K-pop has become increasingly popular in the West?
The key success factors are the fact that K-pop stars are highly trained, the music is appealing and they are a very dynamic media presence. K-pop songs are written and produced in co-operation with professionals from around the world.
Do K-pop stars appear in different mediums, like video games and movies, too?
More and more celebrities are appearing in games, because it does tend to attract users. It's good marketing.
What do you think will be the next big thing in Korean entertainment?
The Korean entertainment business will continue to grow stronger, which will lead to a greater awareness of Korean culture and Korean language all over the world. In the future the international success of Korean content will be broader based, with hits in movies, theater and even literature.
K-pop vs. J-rock: which is bigger?
J-pop has longer history, so it's hard to compare, but I think K-pop has a great future ahead of it and will spread around the world like J-rock has.
Which artist would you recommend to someone who hasn't listened to any K-pop before?
Girl groups are a good place to start. It's a great way to learn about the different genres of K-pop. I'd recommend artists like Girls Generation, Wonder Girls and 21. The more you listen, the more you fall in love with K-pop.