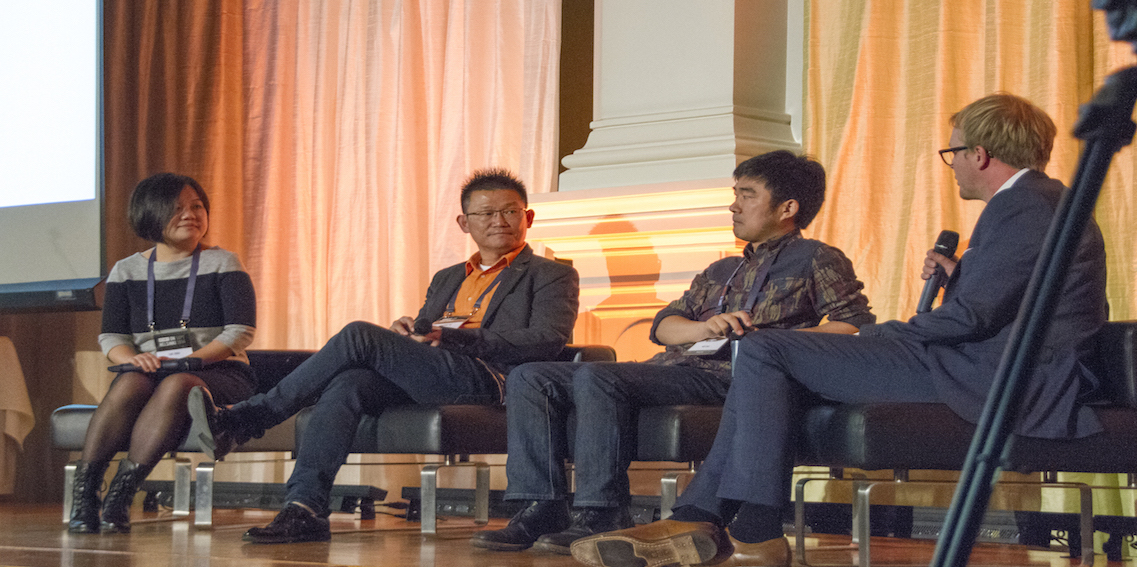 Cheung Fai has 30 global years experience in the performing arts, cultural industry and media/marketing. At the moment he is working as an Artistic Advisor and Curator of Helsinki Festival 2015 Focus China. EARS interviewed the EARS on Helsinki 2015 speaker about his ongoing production in Helsinki.
You're attending EARS on Helsinki for the second time in August. What has happened since we saw you the last time?
I am now working with the Helsinki Festival China focus. Inside China focus I am curating a special event with young artists called 25 x 25, standing for 25 hours of various non-stop performances by Chinese artists under the age of 25. That is my main project at the moment but I have also been doing other festivals in China during this past year.
Could you tell us how this collaboration with Helsinki Festival started?
Actually, I met Erik, the artistic director of Helsinki Festival last year during EARS. We talked about the China focus program and both thought there was a need to have different younger Chinese artists presenting what they are doing and thinking. So I curated this project with more than 12 young artists from the fields of  theatre, music, dance, visual arts and media. Some of them are not professional artists but students or they do other things at the same time. They create art in different ways than others, even professional artists in their fields. As they are so young, they have a different perspective of seeing, understanding and presenting the world through their art. They are fresh artists with new ideas. The original creativity is there, you can see the sparkle.
Who are the young artists coming to Helsinki?
Youngest of them is a dancer and choreographer, only 17 years old girl from a small village, now studying in Hong Kong. You can see the raw energy of her body and of what she wants to express.  Even when she's not sure what she is expressing you can see the urge to move. We also have an actress/director from Beijing doing a monolog about pain. She has interviewed other girls and women from different ages about their experiences
and built a monolog based on those statements. We also have a musician interested in interactive sound art. There is also going to be two artistic groups trying to find different ways to express art; they are part of a project that can be seen as an artwork or a social study but that doesn't change the content, the love and the interest for powerful insight. These are some of the artists performing at 25 x 25 in August.
Does the new generation and their work differ somehow from what we have seen before?
They don't have a historical or even professional burden on their shoulders. China is comparably new to the contemporary artistic culture. In many ways the Chinese traditions and western traditions are burden to more professional artists who might be trained to think according to certain traditions. They can feel chained. Young artists don't care about the traditions from East or West. They are trying to find the creativity from themselves, from their imagination and from their own lives, not from the academy or their teachers. They are more fresh and willing to break free from some of the definitions of different forms of art. From many artists you can not really say she is a dancer or a theater person, they cross boundaries. They have more freedom in their works and in their lives. They are more themselves as individuals and braver to take risks without being afraid of failure. I think they are the future.
What is best about EARS?
Roundtables! Talking is important to everyone; for people in business, art and media. You have to have people talking to each other before anything good can really happen between them. For the relations between Europe and Asia, talking is essential; the world is evolving and changing every day. We need people to meet each other and talk to each other face to face, have them ask questions and that way find real understanding. This form of roundtables brings different people from different countries and industries together to talk, that is the beginning of every possibility.