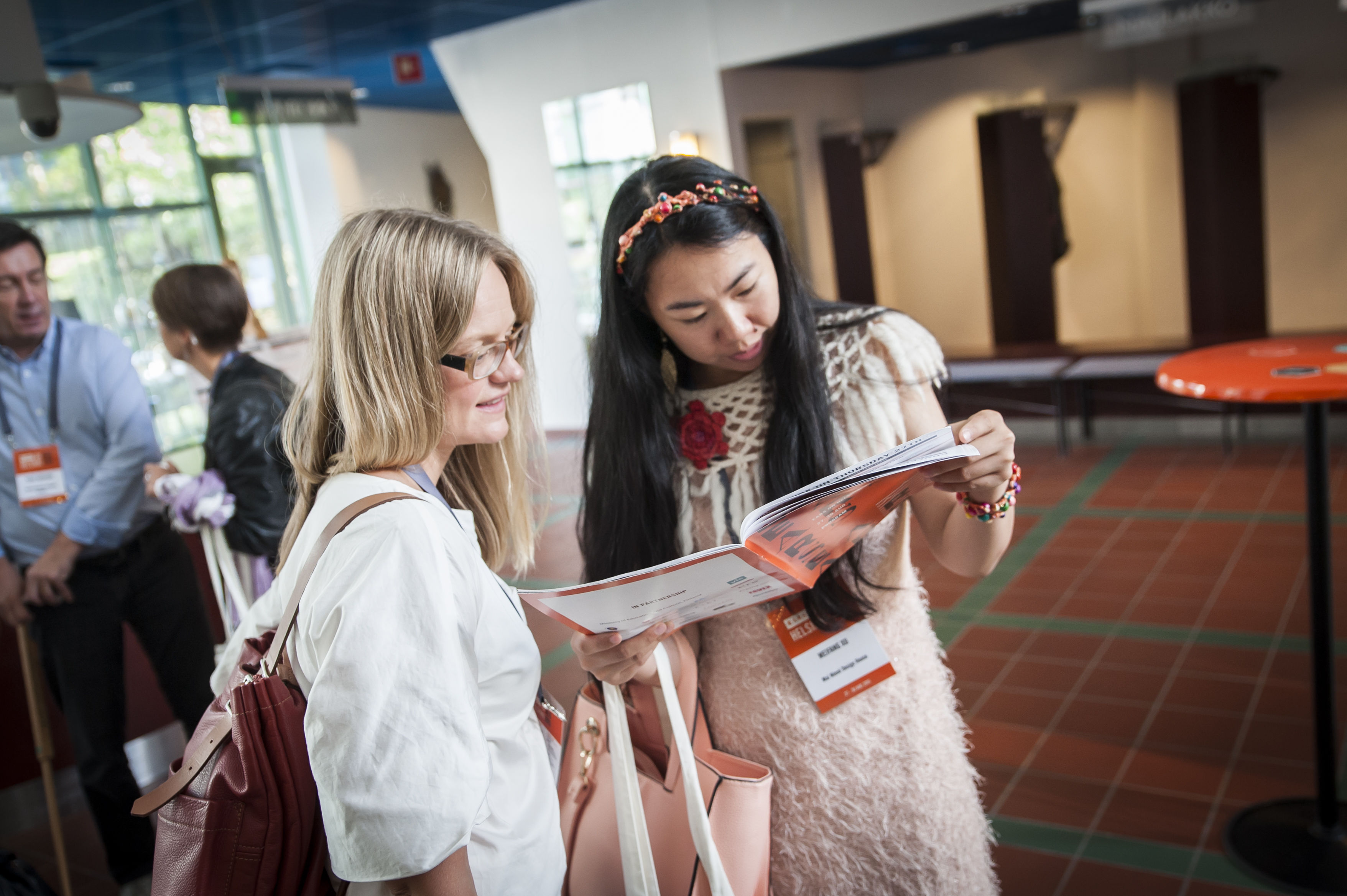 With fashion, we'll be looking at concrete export cases and collaboration between European and Asian brands. Next to discussions on branding, communications and best practices for standing out in the vast Asian market, we'll also have a look at the meeting point of music and fashion in Korea, where celebrities and musicians are central opinion leaders in fashion, too. The fashion program is produced in co-operation with Helsinki New, Finpro's Finnish Lifestyle Asia growth program, and Tekes – Finnish Funding Agency for Innovation.
Join EARS on Helsinki 2016 to meet these speakers on fashion, youth culture and personal brands:
WU SHANMIN
Brand Manager, ZUCZUG/
Wu Shanmin is the Brand Manager of Chinese fashion brand ZUCZUG/, also venturing into collaboration areas including art, architecture, photography, graphic design and music. ZUCZUG/ has four sub brands, Z, Sign Language, Zero and extra, that cover everyday outfits, sports & fitness, eco-friendly clothes, home wear, bags and accessories.
SUVI-ELINA ENQVIST
Head of Sales and Marketing, Samuji
Suvi-Elina Enqvist is the Head of Sales and Marketing at Samuji, a Helsinki-based creative studio specializing in women's ready-to-wear and home interior products, where she has built a global network of sales across more than 20 countries. Suvi-Elina also has a background in PR and communications in France and the United States.
ALISA NÄRVÄNEN, ELINA PELTONEN, ensæmble
ensæmble studies the relations of clothing and the concurrent familiarity and absurdity of everyday life. In 2015, ensæmble and the Chinese brand JNBY started an ongoing collaboration, which has thus far included photography, video work and shop installations.
KATJA SIBERG
Vice President, Marketing and Business Development, Finavia
Katja Siberg is responsible for brand and marketing communications at Finavia, operator of Helsinki Airport. As a part of Finavia's marketing operations, Katja worked with Match Made in HEL, an extraordinary fashion event held in May 2016 at Helsinki Airport runway, bringing together seven of the most intriguing designers from Asia and Europe.
IVY WONG
Founder, CEO, VS Media
Ivy Wong is the Founder and CEO of next generation media network VS Media, driving audience engagement and empowering independent content creators to engage and work with international brands. Former Asia's Senior Director of Global Sales at Yahoo!, COO of TVB.com and CEO on Next Mobile Limited, Ivy has an impressive background in molding the Asian media market.
JANGMIN CHOI
Founder, Director, Visla
Jangmin Choi is the Founder and Director of VISLA magazine, covering all things topical from the Korean subculture scene to fashion and art. To EARS on Helsinki, Jangmin will bring his extensive insight on Korean youth culture.
DEEKEI
Executive Producer, A&R Executive, Deekei Music Production & Publishing
Deekei is a music producer and A&R Executive at Deekei Music Production & Publishing, previously working at YG Entertainment. Deekei takes part in the Music meets Fashion panel.
FLOWSIK
Rap artist
Flowsik is a rap artist who's toured USA and Japan and made collaborations with DVLP, Dr. Luke Camp, Aaron Pierce and SONGS Music Publishing, Brian Lee in the United States. Flowsik takes part in the Music meets Fashion panel.
ELAPSE
Hip hop producer
Elapse founded the hip hop record label Soul Company´ together with a group of rappers. He has also served as the producer and recording engineer for the label. Elapse takes part in the Music meets Fashion panel.
JONNA WIBELIUS
Program Director, Finnish Lifestyle Asia, Finpro
Jonna Wibelius is the Program Director of Finpro's Finnish Lifestyle Asia Growth Program, which helps Finnish lifestyle brands explore sales opportunities in Asian consumer markets and offers a range of commercial activities for Finnish lifestyle companies in Japan, China and South Korea. Jonna has spent almost a decade living and working in China.
MIKEL ROSEN
Founder, London Fashion Week
Michael Rosen was one of the founders of London Fashion Week in the early 1980's and throughout his career has been known for producing 200 events in any given year. Michael has been appointed International Design Advisor to the Singapore, Spain & Thailand Government Trade Boards and has judged many international design awards.
MIIA KOSKI
Managing Director, Juni Communications and Production
Miia Koski is a professional in communication and project management with over 10 years of experience in international marketing, communication and event production in the fields of fashion and design. Miia is the co-founder of Helsinki New Fashion Showcase, which focuses on increasing business opportunities of Finnish fashion companies in Helsinki and abroad.
MARTTA LOUEKARI
Creative Director, Juni Communications and Production
Martta Louekari, Creative Director of Juni Communications and Production, is specialized in communication & PR and works in the fields of fashion, design and architecture. Martta is the co-founder of Helsinki New Fashion Showcase, which focuses on increasing business opportunities of Finnish fashion companies in Helsinki and abroad.
TUAN KHUU
Luxury Brand & Marketing Specialist
Tuan Khuu specializes in luxury branding and marketing in China for online, print and digital communications. His clients are from the fashion, hospitality and restaurant industries. Tuan has worked for several fashionable brands, taught design management and started a luxury branding agency serving clients from Beijing, Shanghai and Hong Kong.
…and more! To stay up to date on all program info and announcements, order our newsletter here.
Want to join us? Register here.