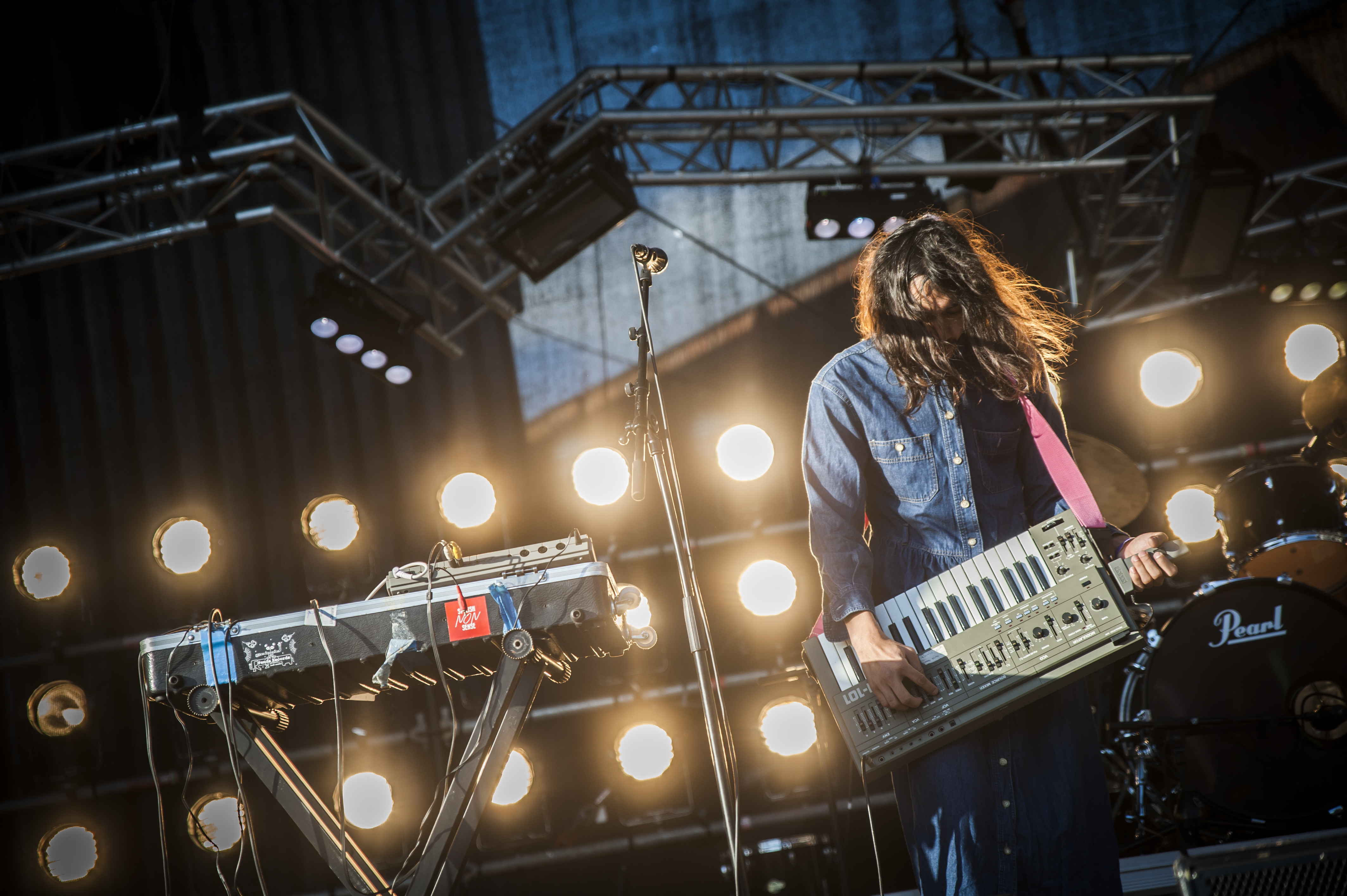 This year, we take a special look into music with an emphasis on digitalization of live events and the influence of personal brands and one-person broadcasts. How do social media, VR, streaming, and 360 degree productions change organizing or attending events? What about the possibilities of one-person broadcasts and strong personal brands for marketing and distribution? Furthermore, we'll look at co-writing, music and brand collaboration and regional touring networks. The music program is produced in co-operation with Music Finland and Finpro's Finnish Lifestyle Asia growth program.
Join EARS on Helsinki 2016 to meet these speakers on production, events, distribution, and branding:
HOWARD LIAN
Co-Founder, Yong Le Entertainment & Sports Corp.
Howard Lian is the Co-Founder of China's leading entertainment and investment platform Yong Le Entertainment & Sports Corp. Howard is in charge of the company's financing and investment business. Yong Le is China's leading tickets marketing agent of live entertainment and sports events, an events operator, film distributor and investor.
AL DI
Managing Director, Yong Le Entertainment & Sports Corp. USA
Al Di is in charge of the international repertoire of China's leading entertainment and investment platform, Yong Le Entertainment & Sports Corp. Currently, Al produces international concert tours in China and movies in Hollywood.
JAE JIN IN
Founder, Artistic Director, Jarasum International Jazz Festival
Jae Jin In, or JJ, is the Founder and Artistic Director of Korea's biggest jazz festival, Jarasum International Jazz Festival. Truly a seasoned professional in the Korean jazz scene, JJ has produced over 1000 jazz concerts. He is also the director of Gwangju World Music Festival and a professor of music business at Howon University.
JUSTIN SWEETING
Co-Founder, Music Director, Magnetic Asia
Justin Sweeting is the Co-Founder and Music Director of Magnetic Asia, who runs the annual Clockenflap Music & Arts festival in Hong Kong and further brands including YourMum, www.ticketflap.com, Sonar Hong Kong and more. Having established the pan-regional, cross media platform AMP (Asia's Music Platform) for Channel [V], Justin has been focused on the live music scenes of the territory.
JOHN WILLAME
Promoter, Operation Manager, Vijicorp Ltd
Founder, CEO, SmallFish Agency
John Willame is a Promoter and Operation Manager at Vijicorp and Founder and CEO of SmallFish Agency. Working with international artists in Bangkok, Vijicorp has become a key actor in the South East Asian music scene. With SmallFish, founded in 2015, John has an ambition in bringing young artists to the next level.
MICHAEL LOJUDICE
CEO, No Roads Entertainment
Head of International, Modern Sky Entertainment
Michael LoJudice is one of the vanguards in building cooperation between the creative industries of the East and the West. Besides running his full service music entertainment company No Roads in New York, he is in charge of international affairs and booking at China's leading festival organizer and music entertainment company Modern Sky Entertainment.
SOHAIL ARORA
Founder, Director, KRUNK
Sohail Arora is the Founder and Director of KRUNK, an events, artist management and booking agency based in Mumbai. In addition to running India's only bass heavy electronic music festival BASS CAMP, KRUNK runs two TV shows on the MTV Network. Sohail Arora is also a full-time member of the Mumbai-based Bay Beat Collective and a solo artist under the moniker EZ Riser.
KEIZO MAEDA
Program directors' board, Promotion & Marketing Director, Tokyo Metropolitan Theatre
Keizo Maeda is a member of international program for music and theatre/dance and responsible for promotion at Tokyo Metropolitan Theatre in Tokyo. Keizo has also worked for the curatorial division of the Setagaya Art Museum and as the Producer of Conversation and Company, followed by Program Associate of Festival/Tokyo.
TONI-MATTI KARJALAINEN
Academy Research Fellow, Docent, Aalto University
Toni-Matti Karjalainen, Doctor of Arts and M.Sc. (Econ.), is Academy Research Fellow and Docent in management of music and culture export at the Aalto University in Helsinki. Toni-Matti is also the host of the Modern Heavy Metal: Markets, Practices and Cultures conference, organized in Helsinki in 2015 and 2016, and Secterary on the International Society for Metal Music Studies (ISMMS).
FLOWSIK
Rap artist
Flowsik is a rap artist who's toured USA and Japan and made collaborations with DVLP, Dr. Luke Camp, Aaron Pierce and SONGS Music Publishing, Brian Lee in the United States. Preceding EARS on Helsinki, Flowsik is coming to Finland for studio sessions with Finnish hip hop artists and producers, organized by Export Finland's Finnish Lifestyle Asia Growth Program and Music Finland.
JANGMIN CHOI
Founder, Director, Visla
Jangmin Choi is the Founder and Director of VISLA magazine, covering all things topical from the Korean subculture scene to fashion and art. To EARS on Helsinki, Jangmin will bring his extensive insight on Korean youth culture.
DEEKEI
Executive Producer, A&R Executive, Deekei Music Production & Publishing
Deekei is a music producer and A&R Executive at Deekei Music Production & Publishing, previously working at YG Entertainment. Preceding EARS on Helsinki, Deekei is coming to Finland for studio sessions with Finnish hip hop artists and producers, organized by Export Finland's Finnish Lifestyle Asia Growth Program and Music Finland.
IVY WONG
Founder, CEO, VS Media
Ivy Wong is the Founder and CEO of next generation media network VS Media, driving audience engagement and empowering independent content creators to engage and work with international brands. Former Asia's Senior Director of Global Sales at Yahoo!, COO of TVB.com and CEO on Next Mobile Limited, Ivy has an impressive background in molding the Asian media market.
ELAPSE
Hip hop producer
Elapse founded the hip hop record label Soul Company´ together with a group of rappers. He has also served as the producer and recording engineer for the label. Preceding EARS on Helsinki, Deekei is coming to Finland for studio sessions with Finnish hip hop artists and producers, organized by Export Finland's Finnish Lifestyle Asia Growth Program and Music Finland.
JORGE JUAN B. WIENEKE V
DJ, Producer, Sound Designer
Jorge Juan B. Wieneke W is in charge of running one of Manila's household communities and labels for electronic artists called The BuwanBuwan Collective. He is also the founder of his own electronic music production mentorship program called "Cosmic Sonic Arts", and he also teachers Applied Electronic Music at De-Lasalle College of Saint Benilde, School of Design and Arts.
WEI GAO
International Collaboration, Sound of the Xity
Wei Gao is in charge of international affairs in the Chinese music expo and festival Sound of the Xity (SOTX), a yearly event in Beijing, China. SOTX has a long-term commitment to the joint development of the Chinese and Western music industries. Wei Gao also works on international business of Modern Sky, China's largest music entertainment group.
MARTIN RØEN HANSEN
Producer, Danish Radio
Martin Røen Hansen produces and organizes concerts, recordings and events for Danish National Radio Big Band and consults upcoming artists in their international careers. Martin has previously produced, supported or co-organized hundreds of concerts in mainland China, Korea, Indonesia and Thailand, as well as hosted Asian rock, jazz and indie acts in Denmark.
PHILIPP GREFER
Co-founder, Fake Music Media
Philipp Grefer is the co-founder of Fake Music Media, a creative music agency based in Beijing and Berlin, booking and promoting artists all over China and Asia and managing some of Asia's best known international talent, e.g. Nova Heart and Shao. Philipp is also the co-founder of The Sun Society, the M.A.D. Festival in Beijing and NEU China.
GERRIET SCHULTZ
Founder, Border Movement
Gerriet Schultz is the founder of Border Movement, and intercultural exchange project or electronic music in Germany and South Asia. Since 2016, Border Movement runs a residency program for south asian artists in Berlin and german artists in South Asia. Gerriet is also a Berlin-based musician, freelance curator and the founder of the legendary WMF Club Berlin (1990-2010).
…and more! To stay up to date on all program info and announcements, order our newsletter here.
Want to join us? Register here.