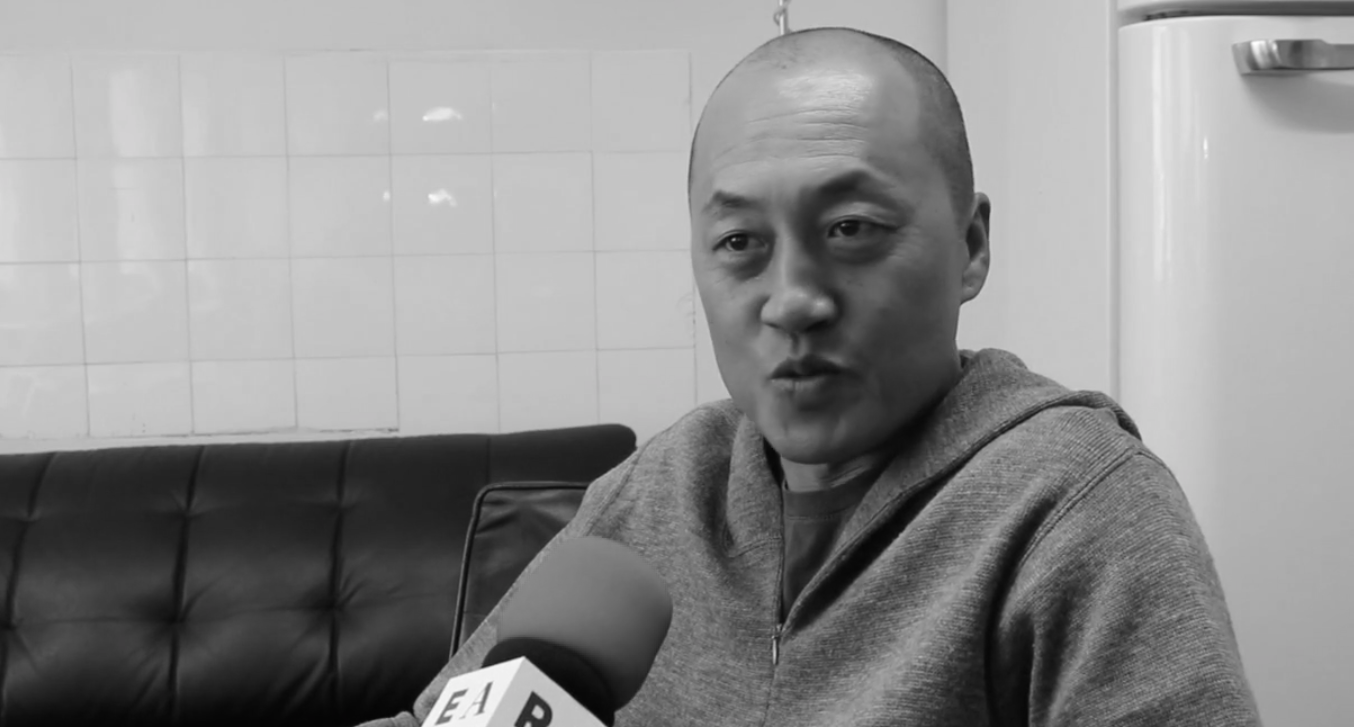 Multi-hyphenate Paul Yi is a Los Angeles based producer, writer, and sales agent. Perhaps best known for being the architect of the first Pusan Int'l Film Festival and creating the first two coproduction markets in Asia, the PPP in Pusan and HAF in Hong Kong. EARS interviewed Paul about Asian cinema and the latest trends on Korea's film industry.
Hey, who are you and what do you do?
My name is Paul Yi. I'm an writer producer and sales agent, and I'm developing a number of feature film projects, ranging from original features to remakes to animation.
What are you doing in Helsinki?
EARS invited me to check out the Finnish film industry. I'll be looking for potential projects that I can help out, either actively as a producer or on a friendly basis. Mostly I want to understand how Finnish filmmakers make films and check out the potential cooperation or co-productions.
Asian cinema has become increasingly popular in the west. Why do you think that is?
Asian cinema has gone beyond the fan boy, the cult films. In Korean cinema, a wave of savvy producers and internationally recognized directors, auteurs, emerged in the late-90s – early-00s. Their films made it to Cannes, Berlin, Venice and beyond, and made a mark on the international markets. Now you see the directors making the move to English-language pictures. Local markets are strong, too. The market share for domestic films in Korea is 50%, up from 10 to 15% in 1996. All this results in bigger budgets and more ambitious films. The same is happening in China and other emerging markets.
[quote text="Asian cinema has gone beyond the fan boy."]
How is the Korean film industry doing at the moment?
Healthy and very competitive. 90% of revenue comes from the box office, so you have to be in the top 3 on opening weekend to break even. It's risky, but a successful film can make 100 million dollars off the Korean box office alone. The industry has consolidated. Used to be two or three movies opening every weekend, but that bubble has burst. Power has shifted to distributors and financers, but strong producers can still make good movies that do well in the box office.
[quote text="Most of the revenue comes from box office, so you have to be in the top 3 on opening weekend to  break even."]
Why do you think Hollywood has started remaking Korean films?
Hollywood likes an easy mode for commercial films and Korean movies were a flavor of the month. A lot of remakes were bought, a few made, but Korean films have not been artistically and commercially as successful as Japanese horror or Hong Kong gangster flicks. The Departed won Scorsese an Oscar, but it's been quiet since then. I'm developing remakes, but in addition to Hollywood, I look at an independent model and other partners in Australia and Europe. I believe some Korean films are original enough to stand out and they can be easily made into remakes.
How about financing a Korean film domestically, how does that work?
It's straightforward. First, a good script, then the director and cast. One of the major distributors needs to commit to the project, since most of the revenue comes from the box office.
What organization supports films in Korea?
The Korean Film Council is the most important. They promote films at all the major festivals and fund some of the distribution of films in some of those territories. They also give money for co-productions and to independent filmmakers, so not only do we have a thriving commercial industry, but we also find ways to support up-and-coming filmmakers. They have a computer system that tracks the box office figures and regulations. There's also an organization called the Korea Creative Content Agency (KOCCA), which promotes everything else, like animations, character design, games, etc. They have offices in several countries. Their job is to promote and advertise Korean content.
You've also founded some coproduction markets, how do they work?
I helped create the Pusan film festival, the most important festival in Asia for the film industry from all over the world to meet Korean and Asian filmmakers and people in the industry. Eventually I wanted to establish a co-production market. The difference was that Asian countries didn't have subsidies and tax rebates back then, unlike now. It was completely market driven, so making non-commercial films was hard.
Our first coproduction market was called the PPP, launched in 1998. Now filmmakers from Hong Kong could sit with Korean filmmakers and say I love your films, I would like to work with you. German producers offered rebates for productions that came there for post-production. It was networking and a learning experience, with a bunch of scripts finding partnerships and financing.
We got buyers from outside Asia to come, even though Asian films were a niche market back then and people weren't interested in script pitches. But we broke down those barriers and learned how to work with these filmmakers, but we're still missing a really successful coproduction between Korea and the West, for example. I don't know why. I know I'm trying. Everybody needs to realize the limit of their local markets and the potential outside. There are stories to tell beyond their borders. I think co-production is a way to make better films.
[quote text="Koreans are very good in delivering things on time and in budget no matter what it takes."]
How much is Korea or Korean companies involved in those co-productions? How involved is Korea or Korean companies co-productions?
There's been a lot of talk and there have been some announced, but I think the major challenge is that Korean producers focus on the critical local market. This is what I bring to the table. If there's an international project that they're interested in, I can provide the network. For example, my Korean partners made their first animated film. They brought me in for the international part. It went on to become the most successful animation in Korea, really the first success of its kind. Over two million emissions is an amazing figure. I sold the film to close to 20 countries all over the world, including in North America. They understood the limits of the local market and brought me in to maximize the film's potential.
[quote text="Production work done for Hollywood has created a very strong infrastructure for animation and CG in Korea."]
How is the animation scene in Korea?
It's very active, because Korea has been doing production work for Hollywood, among others, for years. Simpsons are just one example. There's a very strong infrastructure for CG, computer graphic animation.
There are active partnerships between Korea and European countries.
I think the potential for Korean originated IP in animation is huge, but it has not quite happened yet. You could argue that it's cheaper to go to India, China or Singapore, but I would argue that, although the upfront cost maybe less you can have much more problems with quality and scheduling. Koreans are very good at delivering things on time and in budget no matter what it takes.
What do you think is the main reason Koreans are so much into animations?
I don't think Koreans are particularly into animation. Animation is a strong commercial product. You could argue that Lord of the Rings or Avatar are animated films, so the line between features and animation is blurring. Koreans are very good at utilizing filmmaking tools, with strong CG and animation companies. The infrastructure is there, but animation isn't cheap. You need minimum of 10-15 million dollars, which is much less than a Pixar or Dreamworks animation uses, but it'd be hard to recoup in the Korean market alone, which is why you need an international partner or partners: to cover the budget and market the film in their respective territories. You need at least two three territories. You sell all over the world, of course, but you need those key partnership territories to cover the budget and hopefully recoup in those territories.
[quote text="These days you could argue that Lord of the Rings is an animated film."]
What's the relationship with Korean and Japanese film industry?
Korea was colonized by Japan for many years, but that's in the past. Before the first Pusan film festival in 1996 Japanese films could not be shown in Korea. They were banned, but I just saw the huge potential for a co-production market. If you combine the populations of Korea and Japan, it's almost the size of the US. We've seen a number of Japanese-Korean co-productions, but no major successes yet.
Korea used to fear that Japanese films would dominate the market like Hollywood films have done, but that hasn't been the case. Local films will probably do much better in both markets, but I think if the right story comes along, the potential for success in Korea and Japan is huge. Same with Korea and China. There's a lot of creative collaboration going on, with Korean directors directing Chinese films. I think the potential for collaboration within Asia is huge.
[quote text="Up to the Pusan film festival 1996 there was a ban in Korea that Japanese films could not be shown."]
What's the relationship between Korea and China for film industry?
China has looked to Korea as a model in developing their own industry and the explosion of Chinese films has kind of mirrored that of Korea, perhaps they've matched that number. And also in China the majority of income comes from box office. So there is a close relationship. And again there has been a lot of collaborations where a Korean director has directed Chinese language films with mixed cast. China looks to cast some Korean actors.. there will be some remakes of Korean films into China.. and obviously everybody looks to China as the big emerging market so Korean film makers and animation look to China as a key market.  There have been close collaborations on the creative side. Korean staff, postproduction, sound have created offices in China. Animation companies too. So that relationship is growing bigger and bigger.
[quote text="China has looked to Korea as a model in developing their own industry."]