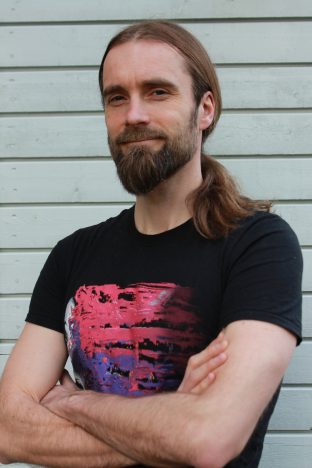 Toni-Matti Karjalainen, Academy Research Fellow and Docent, Aalto University
EARS on Helsinki speaker Toni-Matti Karjalainen, Doctor of Arts (Art & Design) and M.Sc. (Econ.), is Academy Research Fellow and Docent in management of music and culture export at the Aalto University in Helsinki. He also acts as lecturer, seminar and workshop facilitator and supervisor in a number of universities and schools in different countries.
Toni-Matti has worked in collaboration with several Finnish and international companies and institutions. His publications include over one hundred articles in books, journals, international conferences and other forums; the topics ranging from design management, visual communication, branding and product development to, most recently, popular music industry and heavy metal. The music studies of Toni-Matti concern visual communication, cultural narratives, global fandom, Finnish music exports, and creative management. Toni-Matti is also the host of the "Modern Heavy Metal: Markets, Practices and Cultures" conference, organised in Helsinki in 2015 and 2016, and Secretary of the International Society for Metal Music Studies (ISMMS).
More info: