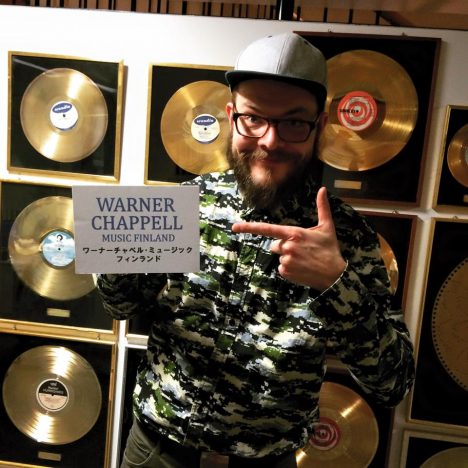 Timo Oiva, Musician & Songwriter
EARS on Helsinki speaker Timo Oiva is a Helsinki-based professional musician & songwriter.
Timo has seriously written songs for the past 5 years, and has composed songs for both Finnish & International artists. He has gained experience on several international co-write sessions. In 2015-2016, he has been songwriting in Finland, Sweden, UK and Norway. In 2016, he attended "A-Pop Castle" song writing camp organized by Music Finland, where he co-wrote with Korean, Japanese and Taiwanese songwriters. He has been signed to Warner/Chappell Music Finland since 2015 and with WCM he is focusing on writing songs specifically to the Asian market. So far his songs have been released in Taiwan (Cyndi Wang) and Japan (Minmi)
As a songwriter he is interested in all genres. Most of his work he has done with modern pop & rock. In the sessions he works as a topliner and is very focused in the whole concept of the song. 
Apart from writing songs for other artists Timo is also the frontman of a Finnish folk-rock band Vimma Allstars. He also has worked as a vocal teacher.