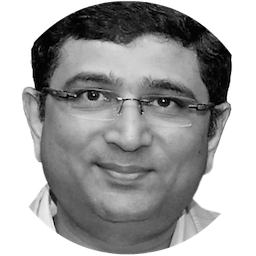 Saameer Mody, Managing Director, Pocket Films
In an ever-expanding digital world, media and entertainment as an industry is fast consolidating on the apparent benefits of a wider reach. EARS on Mumbai speaker Saameer Mody is not only sharp to recognize this but as an entrepreneur-visionary he has been successful to create a brand that is unique and is an engaging platform for upcoming talent in the world of short films and movie-making.
In 2005, over a friendly discussion, the idea of launching a web portal for the film and TV industry took seed and a few months later, www.1takemedia.com was launched in partnership with two friends. In 2010, Saameer Mody took over the content distribution and film contests vertical which was subsequently rebranded as 'Pocket Films'.
Today, Pocket Films is a one-stop destination for everything about 'Short films & more', a name to reckon with for award-winning short films, documentaries and independent films
Coming from the joint family business for over 17 years, Saameer took ahead Pocket Films with a vision to be at the forefront of non-traditional platforms and devices and lead the way to give alternate content and its creators the exposure and acclaim they deserve.
Pocket Films under his aegis has gone from strength to strength ever since its inception and now Saameer is poised to take the brand's reach further ahead.
More info: