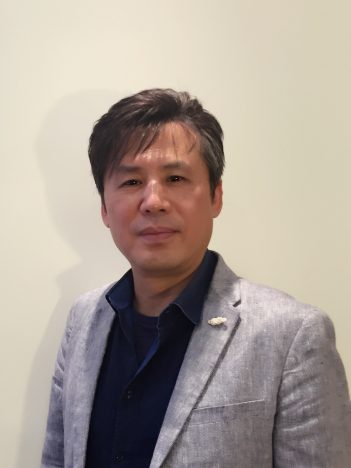 S.K. Lee, Senior Vice President, Consumer Products Licensing & Brand Management, Fung Group
EARS on Helsinki speaker Sang Kil Lee is currently managing KT Licensing Limited and overseeing other subsidiaries and business units at Fung Group (formerly known as Li & Fung Group) for Greater China and Korea, in the area of consumer products licensing and brand management for world famous cartoon characters. Prior to joining Fung Group in 2009, S.K. Lee worked at Disney Consumer Products for 15 years across important management roles in Asia Pacific region. 
Fung Group 
Fung Holdings (1937) Limited, a privately-held business entity headquartered in Hong Kong, is the major shareholder of the Fung Group of companies, whose core businesses are engaged in Trading, Logistics, Distribution and Retailing.
Li & Fung Limited (SEHK: 00494) is the leading consumer goods design, development, sourcing and logistics company for major retailers and brands around the world. It specialises in responsibly managing supply chains of high-volume, time-sensitive goods, providing sophisticated one-stop-shop solutions to meet customers' specific needs. The company's end-to-end logistics solutions span the time a product leaves a factory to when it reaches the hands of the consumer.
Global Brands Group Holding Limited (SEHK: 00787) is one of the world's leading companies for branded apparel, footwear, fashion accessories and related life-style products. It designs, develops, markets and sells products under a diverse array of controlled and licensed brands and a wide range of product categories. Its customers primarily are retailers, from department stores to specialty retailers and e-commerce channels, in the Americas, Europe and Asia.
Fung Retailing Limited operates the Group's fourth core business of retailing with two publicly-listed entities: convenience stores and bakeries through Convenience Retail Asia Limited (SEHK: 00831), and high-end to luxury menswear through Trinity Limited (SEHK: 00891), plus the following privately-held retail businesses: Branded Lifestyle Holdings Limited, operator of a retail network of middle-zone apparel and accessories in Asia; Fung Kids (Holdings) Limited, focusing on children's apparel, footwear and accessories; Toys"R"Us (Asia), a joint-venture operating the toys and children product specialty chain store Toys"R"Us in Asia; Suhyang Networks, a retailer of baby and children apparel in Korea, and UCCAL Fashion Group, specialising in prestigious lifestyle brands on the Chinese Mainland.
The Fung Group employs 46,800 men and women across 40 economies worldwide, with total revenue of over US$24.65 billion as of December 2014.