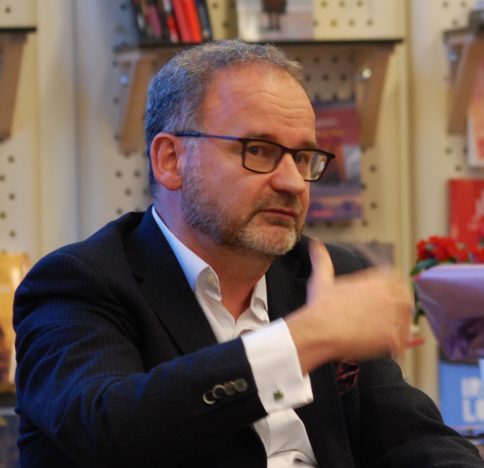 Philippe Kern, Founder, Managing Director, KEA
EARS on Mumbai speaker Philippe Kern is the founder and managing director of KEA. Based in Brussels since 1999, KEA is Europe's leading consultancy and research center on culture and creative industries. KEA has an office in Shenzhen (China) since 2012. KEA helps territories managing cultural and creative resources to deliver innovation.
KEA is involved as initiator or scientific coordinator of various high profile European projects such as European Creative Industry Alliance (ECIA – DG Grow), Creative SpIN (Urbact), KiiCS (Art and Science – H2020), Sparks (Art, Science, Health H2020), Creative Tracks (DG EAC), Culture for Cities and Regions (Creative Europe – DGEAC). KEA is expert in Interreg, Urbact, H2020 and Creative Europe programmes.
Kern has 25 years' experience in the world of culture, creative industries, public affairs and legal advice. He is a specialist in culture economics, copyright, anti-trust and trade law. He has led a range of research and strategy programs at European level, notably for the European Commission and the European Parliament, the Council of Europe and WIPO. He is advising numerous public and private bodies on the formulation of strategies in the field of urban development, innovation, culture and audiovisual policies. He is a validated expert for Urbact III.
Kern set up IMPALA in 2000. Philippe was former Director of Public and Legal Affairs of PolyGram (now Universal) and head of the IFPI Brussels office. He graduated in law from the universities of Strasbourg and Paris as well as the College of Europe in Bruges.