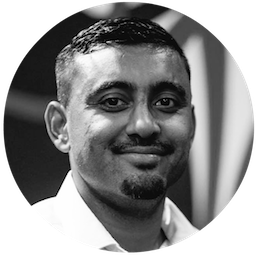 Abdul Shayek, Theatre Director, Artistic Director, Fio
EARS on Mumbai speaker Abdul Shayek is a Theatre Director and Artistic Director of Fio. Fio makes fearless theatre: work that tears down stereotypes and challenges injustice. Abdul has directed all of Fio's productions to date from 'Swarm', a site specific show about migration to 'Katori Hall's;The Mountaintop @ The Other Room' to critical acclaim, to most recently directing 'Death and the Maiden' by Ariel Dorfman and adapting for stage 'Orchard of Lost Souls' a novel by Nadifa Mohammed about the Somali civil war.  Much of his work explores big political issues on a local level using theatre as a tool and instigating social change through this work.
He is a former Creative Associate for National Theatre Wales and has worked extensively across the world in various guises. From creating a show exploring climate change and energy in Tokyo, Japan, to attending numerous festivals/ labs to identify interesting new artists and projects. Presenting about Fio's work in the justice system at various conferences across Europe and starting to lay the foundation for a potential international theatre festival in Wales. Outside of this he has worked for a range of organisations including Contact Theatre, Theatre Royal Stratford East and The Almeida.   He is a visiting lecturer at University of East London and has guest lectured at various other institutions.  He is also a National Advisor to Arts Council Wales and is Vice Chair of Youth Arts Network Cymru.  Abdul is a Clore Cultural Leadership Fellow (2013-14) and has sat on the steering group of the National Alliance for Arts in the Criminal Justice System.