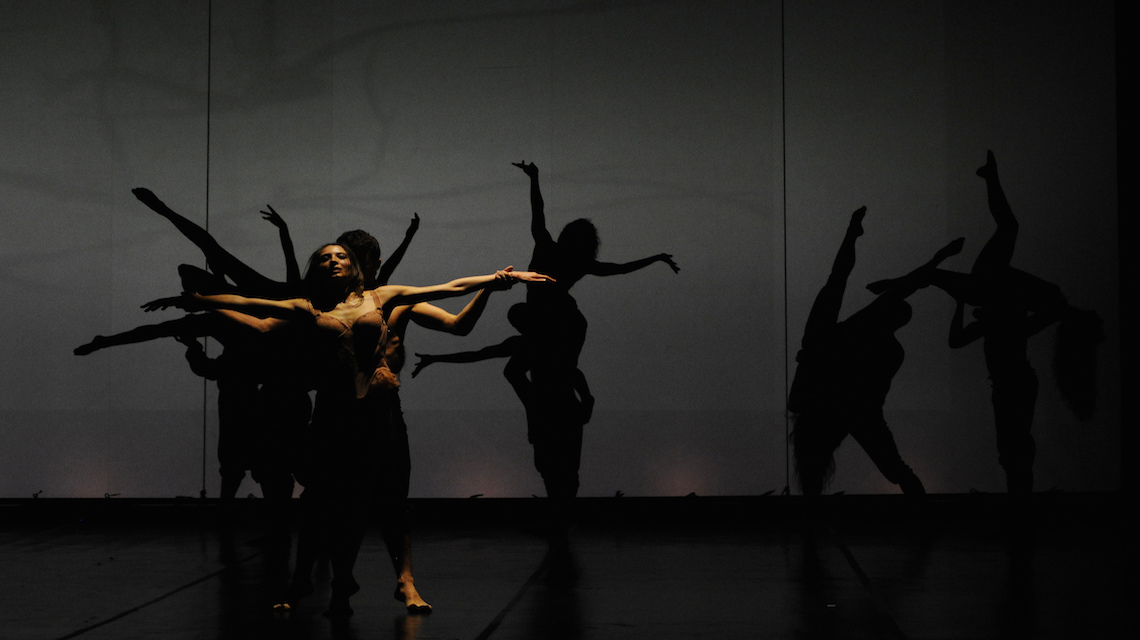 Pirjetta Mulari, International Affairs' Manager of Dance Info Finland has been working with internationalizing Finnish dance for over a decade. She told EARS all that's essential in international networking and the Asian market for dance.
Why is it important to internationalize Finnish dance? Where are export aims primarily directed to?
The Finnish market for dance is really small. For dancers and choreographers, it's natural to go and work abroad as dance is inherently international for its nature. For Finnish dance, the most likely international networks lie in other Nordic countries and the rest of Europe. We also have great relations in Asia, especially Japan, Korea and China. At the moment East is clearly the right direction; artistically we share same values such as the importance of nature and education.
In what ways does Dance Info Finland aim to internationalize Finnish dance?
We build networks for long-term collaborations through residence programs, professional visits, networking events, collaboration performances, for example. We also invest in research of demand and interest for dance on an international level. It's necessary to know who is who, where the vibrant markets are and what are the collaboration possibilities.
Then the work is simply creating contacts and maintaining them. Building international networks is a long process and there is no easy way out. When talking about internationalizing performing arts, I would rather use the word collaboration instead of export. The codes of conduct from business don't apply to arts as they would to some other industry. It's all about people working together for a common goal.
Which Asian country has an especially vivid field for dance art?
I wouldn't specify that to only one as many Asian countries are growing as new centers of dance. Newcomers such as Vietnam and Cambodia are starting to have more and more dance artists. Of course China is an enormous country with endless possibilities. South Korea has around 55 universities where one can study a masters degree in dance, that tells a lot about the country.
Is Finnish dance appreciated abroad?
Yes. We have a versatile scene and not only a single pattern of doing things. Finnish dance is firmly rooted into our original and "exotic" country, which interests people. We have our own special sense of dark humor that can be seen in performances. There is a certain melancholy and deepness about Finnish dance. The use of space is something very original, since in Finland we have lots of space around us. Bringing that feeling of space  to cities like Beijing creates an interesting confrontation. Art education in Finland also allows for instance lighting and sound design grow as their own art forms.
What are the key steps for success in international markets of dance?
Focusing on doing your own thing and believing in it , the drive for internationalizing your own art and the ability to take risks. As an artist, you cannot only rely on the producer to do the networking and build your image. It is extremely important to have the state of mind of promoting yourself. It's not an easy path, and it takes a long time to get recognized internationally.
How would you describe the European and Asian audience for dance?
In bigger cities, the competition for target audiences is very intense. Compared to Asia, Europe has longer traditions with contemporary performing arts. Europeans grow into contemporary art as in Asia the traditional art forms are more familiar to audiences. That can make Asian audiences more conservative, but I wouldn't generalize this either.
One can also see differences between Asian countries. My observation is that in China audiences are more restless than in Japan where the audience is filled with total silence. In some places, censorship and liberty of speech narrow down possibilities to perform acts that in Finland would not be seen as tabus.
What can Finnish dance learn for Asian professionals?
Attitude! In many countries, there is no financial support system for dance but still there are beautiful, inspiring productions made out of determination and passion.
EARS – Europe-Asia Roundtable Sessions is a platform focusing on creative industry collaboration between Europe and Asia. The next EARS event will be held in Helsinki, August 27-30, showcasing the latest developments from the fields of design, music, performing arts, literature, marketing and media.